Enjoy the quietness of the african bush while the impala's, waterbucks and warthogs roam through your garden and in the background you can occasionally see the giraffe or the elephants drink from the water hole. Take a sundowner on your own terrace, listen to the birds and watch the magnificent sunset or the African stars while the children play in the private heated swimming pool…. a magical experience.
Welcome to Umoja! Swahili for 'the spirit of togetherness'.
This magificent bushvilla is situated on the 4 star Estate on Silonque Nature Reserve , adjacent to and with a view at the Kruger Park. On the estate you will find 2 swimming pools, a tennis court, conference room for wedding occasions and business activities and is under Dutch ownership. The estate is separated from the Kruger Park by a fence and has 24/7 (camera) security.
This unique holiday home is located in the North-East of one of the most beautiful parts of South Africa, in the Limpopo province on the outskirts of Phalaborwa (town of two summers). Phalaborwa got this name because you can enjoy beautiful sunny weather and nice temperatures the whole year around. The south African summers (nov/jan) are warm and humid, the winters (jun/aug) are sunny with mild temperatures and cool nights. The small town of phalabowa has some nice restaurants, an absolutely fabulous golf course, an airport with 3 daily flights to Johannesburg and of course the Phalaborwa Gate, entrance to the world famous Kruger Park.
The villa is conveniently located for a variety of excursions and daytrips, such as a safari through the Kruger Park, a drive along the beautiful Panorama route or Magoebaskloof or a visit to one of the Wildlife Rehabilitation Centers in Hoedspruit. You can take these trips on your own with your rental car or book them via the Estate. In addition, for the more active holidaymaker, we suggest a canootrip, tubing, canopying, 4×4 trails, microlight flights or ballowflights. You will not be bored!
The ideal place to base your stay, or just a night or two during a trip through South Africa, impressing all types of travellers, whether you are visiting for business or holiday. Malaria free from june till september. Enjoy the luxuries of a hotel like daily housekeeping, laundry service (€) and the possibility of breakfast at a communal area but have the added privacy of a home. The professional, courteous and friendly staff is at your disposal to ensure that your stay is as memorable and enjoyable as possible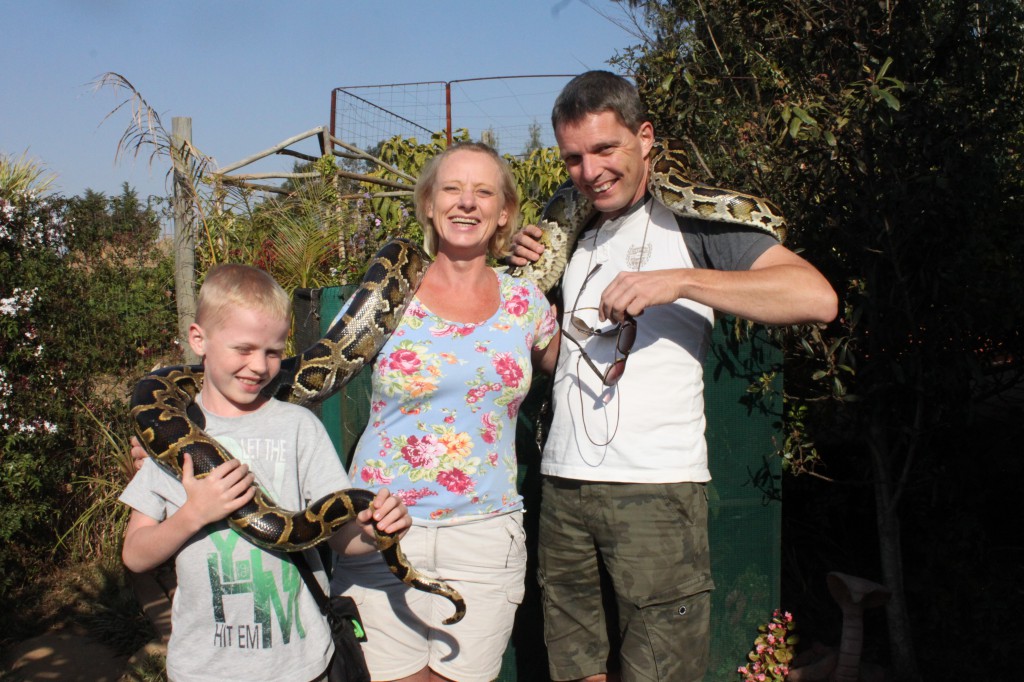 Check out this website and if you have any questions; don't hesitate to contact us. We hope to welcome you soon to your little gem in the bush!
Serge – Chantal – Taro Settels